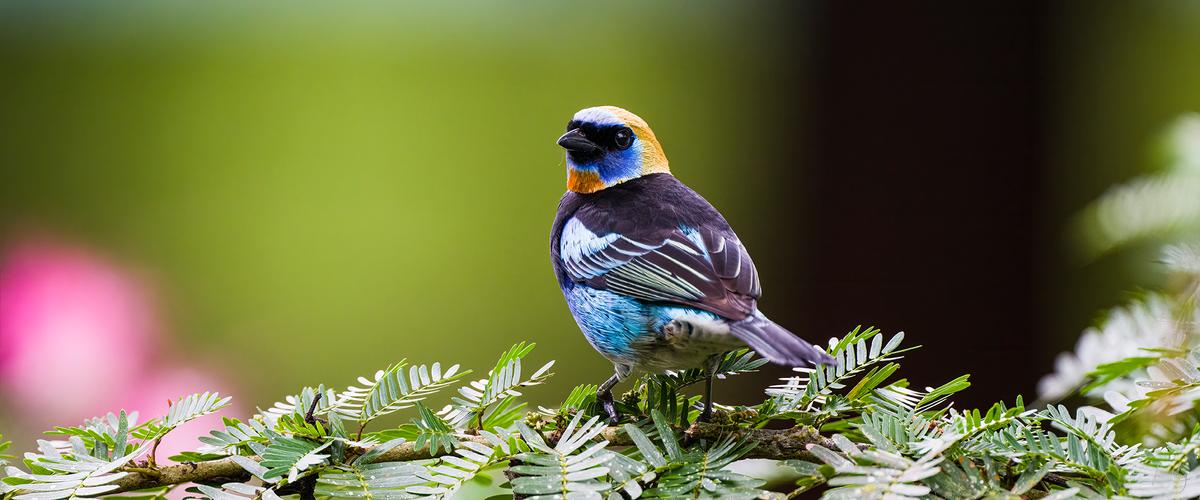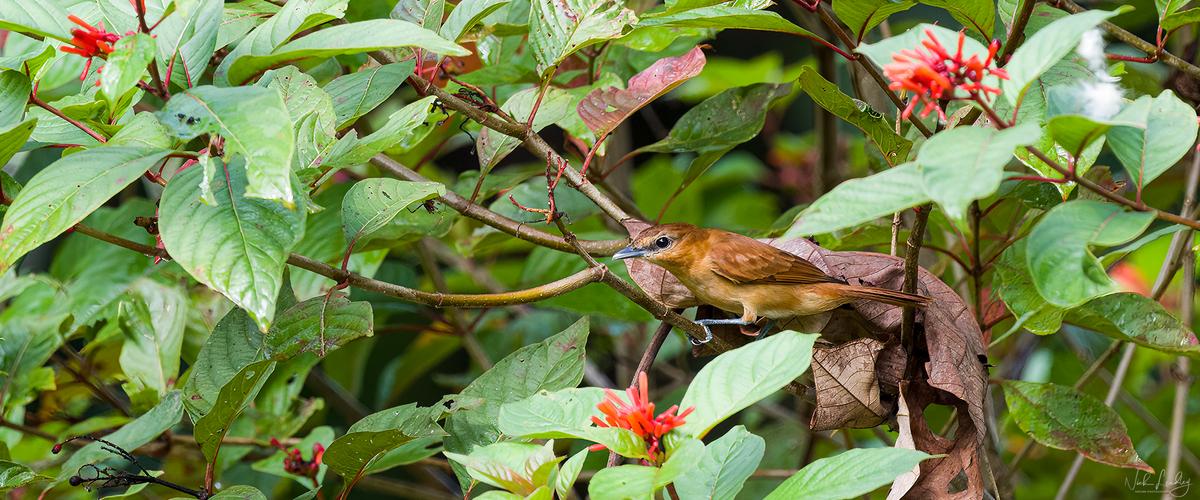 Explore the diversity and beauty of northern Costa Rica on this eight day, seven night adventure with a local birding guide and nature and wildlife photographer Nick Leadley. Located on the banks of the Sarapiqui River, Selva Verde Lodge and Reserve provides accommodations and a 500-acre reserve open to tours with staff naturalists. Trip dates are April 14-20, 2024. Per person cost is $2,845.00, including lodging, meals, driver and ground transportation and local guide.
The lowlands of northern Costa Rica offer a wide range of opportunities to see and photograph birds. You'll find resident and migrant birds ranging from rainforest species to hummingbirds and wading birds. Other wildlife includes Howler monkeys, reptiles including iguanas and green basilisks, and the colorful frogs that appear at night. Opportunities to photograph the birds include visits to the Organization for Tropical Studies La Selva Biological Station where over half of Costa Rica's recorded bird species have been spotted, the Macaw Farm where Great Green and Scarlet Macaws fly free as part of a breeding program and Dave and Dave's Costa Rica Nature Park.
Also available is a three day, four night trip extension to the cloud forest south of San Jose. The high altitudes around Savegre Hotel Natural Reserve and Spa offer opportunities to photograph numerous hummingbird species and is one of the best places to see the Resplendent Quetzal.
Here are the links to the websites at Holbrook Travel for the trip to the rainforest in northern Costa Rica and the trip extension to the cloud forest. The websites include detailed itineraries, packing suggestions, and pertinent travel information
If you have any questions about the itinerary, please do not hesitate to contact me using the contact link on the website. Oy you can contact Kevin Van Dien with Holbrook Travel, kevin@Holbrooktravel.com. Reservations for the trip can be made by contacting Holbrook Travel in Gainesville, Florida at www.holbrooktravel.com.
Thanks and I sincerely hope you can join us to experience the magic of Costa Rica and its abundant birds and other wildlife.