Gavia - Tales From Loon Country
December 11, 2017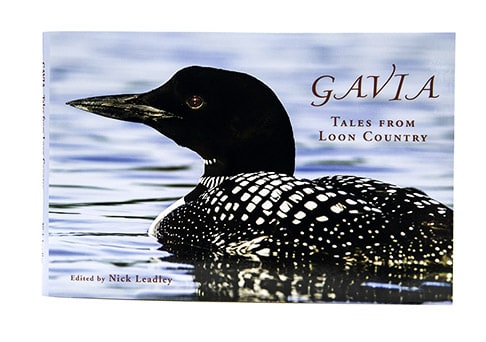 Ever since I started photographing Common Loons on the fresh waters of Maine and New Hampshire I've had in mind a book project. After nearly a decade and a half the idea has become a reality with the release of Gavia - Tales From Loon Country.
When I first heard that eerie wail echo across calm waters in the still of the night my deep fascination with and respect for these magnificent aquatic birds was born. Anyone who has spent time in loon country will understand.
With the book idea in mind and acting on the advice of two close friends I set out to find people share the same admiration and love for Common Loons that I do and collect their written submissions about these birds. Submissions came from all over the world in the form of first hand accounts, poems and personal anecdotes of encounters with these magnificent aquatic birds.
If you do read it some day I hope you enjoy doing so as much as I enjoyed creating it.
The hundreds of hours spent observing and photographing Common Loons, the late nights and early mornings spent in varied weather conditions across the changing seasons were worth all the effort. I hope someday you enjoy reading the writings and viewing the photographs as much as I enjoyed editing this book.
By the spring of 2018 Gavia -Tales From Loon Country will be heading for a second printing. Since first released in July of 2017 nearly $500.00 from the sale of the book has been donated to Common Loon research, rescue and conservation efforts in New England.
A percentage of the sales of each copy of Gavia - Tales From Loon Country will go to support Common Loon research and conservation efforts throughout New England. The organizations receiving those donations are Biodiversity Research Institute; The Loon Preservation Committee in Moultonborough, New Hampshire; Maine Audubon's Annual Loon Count; Vermont Center for Ecostudies and Avian Haven, a licensed avian rehabilitation facility in Freedom, Maine.
Gavia - Tales From Loon Country is currently available at my gallery located in Rangeley, Maine and at the Loon Preservation Committee's gift shop in Moultonborough, the Maine Audubon gift store in Falmouth, Freeport Wild Bird Supply, Day's Store in Belgrade, Devaney, Doak and Garrett Booksellers in Farmington, White Birch Books in North Conway and Sherman's Books in Damariscotta and Bar Harbor. Or you can reach me by contacting me using the contact form on this site or by calling 207 670-8427 to place an order. The retail cost is $24.95, plus state tax if applicable and $4 shipping and handling per copy.
Nick Leadley
Rangeley, Maine